Hopefully, this will be the first of many blogs on what I consider to be the absolute essentials of contemporary Christian music. My intention is to list the ten essential songs from each year. Many songs fall into the "classic" category, while others, for a variety of reasons, have faded into oblivion.
It has become clear to me that many of today's Christian music listeners are unfamiliar with the Christian oldies. And that is sad. Though the musical styles may be dated, the truth remains the truth. Many of these songs are just as powerful today as they were when they were being played on the radio. Without further ado, here are my picks for 1980...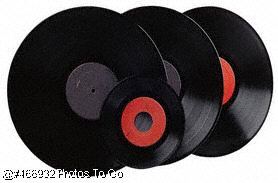 1. I'm Forgiven - Imperials
I don't know if it's just me, but this song has always reminded me of "What A Fool Believes". It has a fun, floppy sound to it. The tune is undeniably catchy and the message is something I need to be reminded of daily...I'm forgiven!
2. All You Need - Farrell & Farrell
Unlike anything else on Christian radio that year. This husband & wife duo produced some of the freshest sounding music of the early 80's.
3. We Are Persuaded - Bill Gaither Trio
Bill Gaither + disco = We Are Persuaded! Unlike any other song he released. Romans 8:37-38 never sounded so good!
4. I'll Be Thinking Of You - Andrae' Crouch
Another "Crouch classic". Nothing more needs to be said.
5. Walking On A Cloud - BJ Thomas
Light, feel good pop song performed like only BJ Thomas could. Catchy tune that will stick in your head for days on end.
Crossover hit that reached the top 30 on the mainstream pop charts.
2nd Chapter of Acts member shines on this solo effort. This song offer hope for the tough times in life.
8. Headin' Home - B.W. Stevenson
A country rock classic reminding us that we are just pilgrims passing through this world.
Uptempo tune of committment to follow Christ. Vintage David Meece.
10. One Step Closer - Scott Wesley Brown
Melodic, easy listening song about walking daily with Christ.